The Commissioners
Prospective members apply through the Crown Agencies and Board Resourcing Office (CABRO) . The Agricultural Land Commission Act (the "ALC Act") stipulates that prospective members must be knowledgeable in matters relating to agriculture, land use planning, local government or first nation government.
Members of the Agricultural Land Commission (ALC) are appointed by the Minister responsible. The Chair is appointed by Cabinet. The boundaries of the six administrative regions of the Province can be found on the ALR Maps page.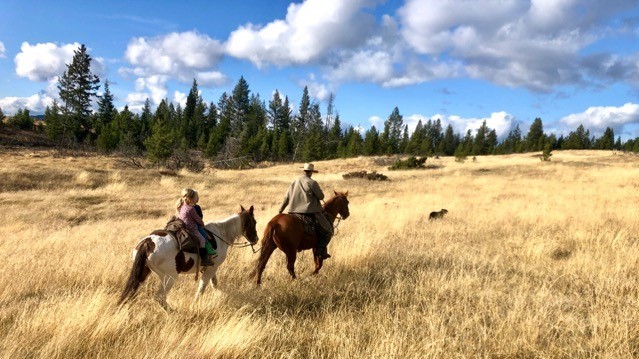 The ALC consists of at least 11 but no more than 19 Commissioners appointed by the Provincial Government from 6 Administrative Regions of the ALR
Jennifer Dyson has been involved in many aspects of agriculture; as a producer, consultant, chair, commissioner and industry member. Dyson has participated in the Partnership Committee on Agriculture and the Environment, Environmental Farm Plan Working Group, and Island AgriFood Initiative. Ms. Dyson is also a past member of the Agriculture Advisory Committee for the Alberni Clayoquot Regional District, past chair of the Minister of Agriculture's Advisory Committee, and a past ALC Commissioner. She was appointed to the Agricultural Land Commission in 2008 and served as chair of the Island Panel until January 2017. Dyson served the agriculture industry, province and federal government as the executive director of the Agricultural Workforce Policy Board formed to respond to human resources challenges in agriculture. Dyson was one of a handful of people who formed the Island Farmers Alliance and served as the Western Women's representative appointed by the BC Agriculture Council to the Canadian Federation of Agriculture. Dyson and her family operate a water buffalo dairy and direct farm market in the Alberni Valley.
Jennifer Dyson's appointment term is May 14, 2018 to May 14, 2025.
South Coast Administrative Region
Ione Smith is a registered Professional Agrologist with 15 years of experience in agriculture, food security planning, and community engagement. As a co-founder of Upland Agricultural Consulting Ltd in Sechelt, Mrs. Smith has worked alongside BC's farming community towards the development of agricultural plans, market opportunities analyses, and climate change adaptation strategies. Her projects have been acknowledged with a 2016 BC Land Award and a 2015 Planning Institute of BC Honourable Mention. Mrs. Smith is a Tier 2 BC Farm Business Advisor, a BC Food Systems Network Steering Committee member, and a past director of Sunshine Coast Community Futures. Mrs. Smith received a MSc from the University of British Columbia in 2004 and a BSc (Hons) from the University of Guelph's Ontario Agricultural College in 2001.
Ione Smith's appointment term is October 25, 2017 to November 1, 2025.
Susan Gimse has extensive Local Government experience (1993-2014), serving as Chair of the Squamish Lillooet Regional District for 12 years, and vice-chair for six. In addition, she served on Council for the Township of Pemberton (2009 -2011), was a Director on the Federation of Canadian Municipalities (2006-2014) and was on the Executive of the Union of BC Municipalities (1999-2009), including time as President. She has been an active member of numerous other boards and committees.
Susan is currently on the Board of Directors for BC Assessment and is Chair of her local community Fire Board. In 2019 she completed the Institute of Corporate Directors – Directors Education Program (ICD.D).
She and her husband Geoff own and operate a 130-acre farm in the Pemberton area. With the help of their two daughters and four grandchildren they raise cattle, hogs and chickens, plus tend a large garden and apple orchard. Susan is a recipient of the Queen Elizabeth II Diamond Jubilee Medal for her contributions to Canadian cities and communities.
Susan Gimse's appointment term is October 25, 2018 to October 25, 2025.
Holger is a second generation dairy farmer from Agassiz BC. His parents emigrated to Canada from Germany in 1957 and started Holberg Farm Ltd in the summer of 1960. After graduating from UBC in 1986 with a degree in Animal Science, Holger returned to the family farm in 1987 and has been there ever since. He married Catherine Sparkes in 1997 and together they have 3 sons Alex, Philip, and Mark. They currently milk 160 cows in a new 3 robot barn completed in June of 2019. They own 168 acres and lease another 37. The farm also does some horse boarding.
Holger has always been actively involved in the community. In his younger years ,he was involved in organizing and playing on numerous local sports teams. Later, following in his father's footsteps, he was a councilor in the District of Kent for 9 years (2005-2014). He was also and still is involved in the Mainland Milk Producers Association (MMPA) as a director and was elected chair from 2015 to 2019. He was appointed by the MMPA to the BC Dairy Association (BCDA) in 2014, was vice chair from 2017 till 2019 and is now in his third year as chair of BCDA. He currently sits on the BC Climate Action Initiative Steering Committee, the BC Environmental Farm Plan Steering Committee and the Dairy Farmers of Canada Pro Action Enviro working group. He would like to take this opportunity to thank his family and siblings for supporting him on his various civic undertakings over the last 30 years.
Holger Schwichtenberg's appointment term is March 12, 2021 to March 12, 2025.
Island Administrative Region
Brenda Schoepp is a former farmer and rancher who has a special interest in livestock and regenerative farming. She has extensive board and governance experience in agriculture and related industries. Currently she is a stakeholder in the National Index on Agri-Food Performance, on the executive of the Canadian International Council (Victoria), a charter member of Indigenous Works and is appointed to the Canadian Food Policy Advisory Council.
Brenda received her MA Global Leadership (2019) from Royal Roads University researching food systems leadership and has completed the FAO of the United Nations courses in Food Security Cluster Coordination and Rural Community Development and Communication. She has been awarded Champion of Diversity by Manitoba Women in Agriculture & Food, the Royal Roads Founders Award for Leadership, the Alberta Farm Animal Care Award of Distinction for Communication and the Canadian Farm Writers Federation Frank Jacobs Press Award.
Brenda specializes in mentorship and currently works with young entrepreneurs world wide. As a Nuffield Agricultural Scholar, she has a deep appreciation of our diverse agricultural landscape. She is a constant presence for the homeless on west Vancouver Island, an advocate for justice and inclusion and invests in those families who are creating resilient farming systems and communities in developing nations.
Brenda Schoepp's appointment term is January 1, 2023 to January 1, 2025.
Jolleen Dick comes from the Hupacasath First Nation in the Alberni Valley, BC. Her Nuu-chah-nulth name is suuwayaqawił. Jolleen has local First Nation's governance experience being elected on Council 2015-17 and in her current term since 2021. She is self-employed as a contractor providing advisory services and a jewelry artist.
She sits on numerous boards and committees including the local Chamber of Commerce and the City of Port Alberni's Planning Commission and she is appointed to the BC Forestry Workers Supports and Community Resiliency Council. Her previous employment includes being a Tourism Development Manager with Tourism Vancouver Island, and an Executive Assistant for the Minister of Indigenous Relations and Reconciliation.
Active in her community, she is the recipient of a Top 20 Under 40 Award for Business and Community Achievement. Jolleen holds a Bachelor of Tourism Management degree from Vancouver Island University.
On the weekends you can find Jolleen at one of the farmer's markets, playing disc golf or growing what she can in her garden box at home.
Jolleen Dick's appointment term is December 19, 2022 to December 19, 2024.
Okanagan Administrative Region
Gerald Zimmermann is an outgoing Kelowna City councillor, as well as being the former fire chief, deputy fire chief, assistant fire chief, firefighter and lieutenant of the City of Kelowna. Active in his community, Mr. Zimmermann sits on the Central Okanagan Regional District Board, the Black Mountain Irrigation Board, the Okanagan Regional Library Board, and the Okanagan Basin Water Board. His past commitments include the Agricultural Land Commission, the Patient Care and Quality Review Board, chair of the Regional District of Central Okanagan (RDCO) Fire Chiefs, and the director of the BC Fire Chiefs Organization. Mr. Zimmermann holds his Certificate in Municipal Government Administration from Malaspina College, now Vancouver Island University.
Gerald Zimmermann's appointment term is October 18, 2014 to November 1, 2024.
Joe Deuling has lived in the Lumby area for 59 years and has lived most of those years on his parent's ranch where he grew up or on his own farm. Joe and his family grow berries, fruit and raise cattle, pigs, bees and chickens on the farm. Mr. Deuling has a general law practice in Lumby which allows him to keep working on the farm. He enjoys spending time on or near the Shuswap River and surrounding mountains hunting, fishing, picking berries and mushrooms, skiing and hiking and just generally enjoying the wonderful area he is grateful to call home.
Joe Deuling's appointment term is December 12, 2019 to December 31, 2024.
Erin Carlson was raised on a cherry orchard in Summerland and grew up in the agricultural industry. She obtained her BSc in Agriculture from the University of Guelph in 2011 and since then, has worked with her family to manage 120 acres of orchard. Their cherries get shipped throughout North America, as well as internationally. Erin works on the economic, sale and business sides of the operations (including the HR and foreign worker programs). She also participates in decision making around best horticultural practices and climate adaptation. She currently has an A.Ag designation and will soon be a Professional Agrologist.
Between 2014 and 2022, Erin was a municipal councillor in Summerland and had the opportunity to serve on numerous boards and committees. She has also been on the Executive of the BC Cherry Association (BCCA) for many years. Erin has been to numerous international trade shows and conferences on behalf of the BCCA.
Erin Carlson's appointment term is December 19, 2022 to December 19, 2024.
Kootenay Administrative Region
Jerry Thibeault has been a self-employed Rancher for many years and is a former Commissioner for the ALC. Previously, he was the East Kootenay Coordinator for a Highway Fencing Project with the BC Ministry of Highways and was a Livestock Inspector for Ownership Identification Inc. and the BC Ministry of Agriculture. Active in his community, Mr. Thibeault conducts Farm educational tours and volunteers for the Cranbrook Health Care Auxiliary Society. He was also a former Committee Chair with the Kootenay Livestock Association.
Jerry Thibeault's appointment term is October 25, 2018 to October 25, 2025.
Wayne Harris is a retired dairy farmer living in the Creston Valley. In January of 2023 he and his wife Denise sold their Organic Dairy Farm and dairy processing business Kootenay Meadows to their daughter Erin. They continue to own land and farm in the Kootenay's while having more time to enjoy family, woodworking, and Clydesdale horses.
Wayne Harris' appointment term is December 19, 2022 to December 19, 2024.
Danna O'Donnell is a Certified Horticulturist that focused on Commercial Floriculture. She has been a farmer for 20 years.
Together with her husband, they own O'Donnell's Farm outside of Grand Forks. The farm has operated as a Certified Organic Greenhouse operation and Market Garden, Fruit stand and Nursery and raised many animals, including goats, pigs, egg-laying hens and roaster chickens, turkeys, ducks and geese. The O'Donnell's operated the local Agricultural Societies abattoir, Boundary Country Meatworks, on their farm. Currently, they are building up seed stock for a strain of Polish Heritage Garlic, growing strawberries, pickling cucumbers, planting fruit trees and raising chickens.
Danna has experience in local government by serving as the Regional District Kootenay Boundary Director for Area D / Rural Grand Forks. She volunteers in her community and has served on many boards, including being Grand Forks and District Fall Fair President for many years.
Danna is a mother of three and a Can-can Dancer promoting the history and heritage of BC through this traditional dance style.
Danna O'Donnell's appointment term is December 19, 2022 to December 19, 2024.
Interior Administrative Region
Rick Mumford is a Contractor with the BC Cattlemen's Association. Previously, he was the owner/president of Chiltech Forestry Ltd., and before that he was a manager with the Ministry of Forests. Active in his community, Mr. Mumford is a director with Tsi Del Del Enterprises Ltd. (a timber harvesting company jointly owned by the Alexis Creek Indian Band and Tolko Industries Ltd.), and has sat on many boards including the Cariboo Regional District Board, the Chilcotin Regional Hospital District Board (chair), the West Chilcotin Forest Products Ltd., and Yun Ka Whu'ten Holdings Ltd. Mr. Mumford holds his Forest Resource Technology Diploma from the BC Institute of Technology (BCIT).
Richard Mumford's appointment term is October 8, 2014 to November 1, 2024.
Bob Haywood-Farmer is the co-owner/manager of Indian Gardens Ranch Ltd., a family owned mid-sized cattle ranch located in the Savona area, west of Kamloops along the Thompson River. Mr. Haywood-Farmer is a member of the Tunkwa Lake Stock Association and the BC Cattlemens' Association. Mr. Haywood-Farmer is the director of the Kamloops Stock Association. He has served on the Farm Debt Review board and also the Appeal Board for Farm Credit Canada. He was on the Agriculture Advisory Committee for the Bank of Montreal. Mr. Haywood-Famers has a bachelor's degree in agriculture from UBC (1970) where he studied range management, agronomy and soils. He has studied Holistic Resource Management and is assisting his son Ted in implementing an intensive grazing system on part of their range. Mr. Haywood-Farmer is turning his management responsibilities over to his son, welcoming the 4th generation as they inject fresh ideas and energy into the ranch.
Bob Haywood-Farmer's appointment term is January 1, 2017 to January 1, 2025.
North Administrative Region
Janice Tapp is the co-owner and operator, along with her husband, of Copper-T Ranch in Fraser Lake BC and a former public school teacher with over 37 years of experience. Ms. Tapp's teaching career including working at School District #91 in Nechako Lakes, District #69 in Qualicum, and District #84 in Gold River. Active in her community, she currently serves as President of the Nechako Valley Regional Cattleman's Association and Vice President of the Fort Fraser Livestock Association. Ms. Tapp is also a Director of the Fraser Lake Community Foundation Endowment Fund and is the Secretary/Treasurer for the BC Hereford Association. She holds a Bachelor of Education in Elementary and Special Education from the University of Victoria.
Janice Tapp's appointment term is October 19, 2018 to October 24, 2025.
Andrew Adams received a BSc degree in Agriculture, with a major in park management and conservation, from Kansas State University in 2006. In 2010 Andrew moved to BC via Alaska after meeting his wife. Andrew and wife Janie moved to Prince George, BC and Andrew began work in Forest ecology, Agrology and Environmental consulting. Andrew now regularly gives presentations and workshops on food production, seed saving and plant breeding for extreme climates in northern BC, as well as agriculture feasibility consultations, and operates his certified organic mixed vegetable farm north east of Prince George. The farm sells to local markets, restaurants and a distributor in Vancouver. Andrew is the Eaglet Lake Farmers Institute Secretary and a Director of District C for the Central Interior Farmers Institute. Andrew and Janie are involved in the farm to school programs in Prince George. Currently Andrew is researching the feasibility of creating a gourmet mushroom enterprise utilizing wood waste from Prince George's forest industry to create low carbon footprint protein sources.
Andrew Adams' appointment term is October 25, 2018 to December 1, 2024.
Karen McKean is a rancher in the Peace River Valley, situated between Fort St. John and Hudson's Hope. The majority of her time is spent working on the ranch, a calf/cow operation, which has been family owned and operated since 1920. However, she also serves as the Regional Secretary for Peace River Regional Cattlemen's Association and is a contributing writer to Beef in BC magazine. Karen received a Forest Resource Technology Diploma from British Columbia Institute of Technology and is also a licensed BC Interior Log Scaler, working at local mills during the winter months.
Karen McKean's appointment term is April 23, 2020 to April 30, 2025.
Past Commission Chairs
| Appointment Dates | Name |
| --- | --- |
| May 17, 1973 – June 9, 1975 | W.T. Lane |
| June 5, 1975 – January 4, 1979 | G. Gary Runka |
| January 4, 1979 – March 7, 1980 | Axel Kinnear |
| March 7, 1980 – April 11, 1985 | Dr. M.F. Clarke |
| April 11, 1985 – November 1, 1990 | I.D. Paton |
| November 1, 1990 – February 4, 1992 | Dr. L. Greenaway |
| February 4, 1992 – December 17, 1998 | Kirk B. Miller |
| December 17, 1998 – November 14, 2001 | Dr. Alan Chambers |
| May 1, 2002 – November 1, 2004 | Kirk B. Miller |
| April 1, 2005 – April 30, 2010 | Erik Karlsen |
| June 17, 2010 – May 14, 2015 | Richard Bullock |
| May 14, 2015 – May 14, 2018 | Frank Leonard |
| May 14, 2018 – Present | Jennifer Dyson |